Articles & Scientific Studies in the News
**********************************
From DrugPolicy.org
Leading Medical Experts Call for Drug Policy Overhaul, Including Decriminalizing Drugs and Exploring Legal Regulation
our drug control policies:..have contributed directly and indirectly to lethal violence, communicable-disease transmission, discrimination, forced displacement unnecessary physical pain, and the undermining of people's right to health.
The whole article
—–
ADDICTION MEDICINE: CLOSING THE GAP BETWEEN SCIENCE AND PRACTICE
BACKGROUND
40 million Americans age 12 and over meet the clinical criteria for addiction involving nicotine, alcohol or other drugs. That is more than the number of people with heart conditions, diabetes or cancer. Meanwhile, another 80 million Americans fall into the category of risky substance users, defined as those who are not addicted, but use tobacco, alcohol and other drugs in ways that threaten public health and safety.
The whole article
—–
From DrugPolicy.org
Over 1,000 Leaders Worldwide Call for End to "Disastrous" Drug War, Ahead of UN Special Session
From Policy.Mic
14 Years After Decriminalizing All Drugs, Here's What Portugal Looks Like
14 years after decriminalizing all drugs, Portugal has seen a drop in overdoses (down to 1/4 of previous totals), disease and usage (approximately 1/2 of previous usage rates). There are fewer crimes associated with drug usage and peoples lives are no longer ruined by prison sentences. http://mic.com/articles/110344/14-years-after-portugal-decriminalized-all-drugs-here-s-what-s-happening
and from Citizens For Criminal Justice
The steps we are taking in America are slow, oh so slow, but within 5 years at least half the states will have followed the lead of Colorado, and eventually the whole country will have followed Portugal, where crime is way down, addiction is way down, coats are greatly reduced, and the country is making money … BECAUSE THEY LEGALIZED AND REGULATED ALL DRUGS 14 YEAR AGO!
Here are just a few salient facts:
1. Estimated annual revenue that California would raise if it taxed and regulatedthe sale of marijuana: $1,400,000,000 
2. Number of people killed in Mexico's drug war since 2006: 100,000+
3. Number of students who have lost federal financial aid eligibility because of a drug conviction: 200,000+
4. Tax revenue that drug legalization would yield annually, if currently illegal drugs were taxed at rates comparable to those on alcohol and tobacco: $46.7 billion.
5. Amount spent annually in the U.S. on the war on drugs: More than $51,000,000,000 .
6. Number of people arrested in 2013 in the U.S. on nonviolent drug charges: 1.5 million .
7. Number of people arrested for a marijuana law violation in 2013: 693,482
Number of those charged with marijuana law violations who were arrested for possession only: 609,423 (88 percent).
—–.
How are we to deal with this epidemic if we as a society leave these addicts out there to die? We all pay the price of this epidemic. Banks, gas stations, convenience stores are being robbed at gunpoint. . . The news tells us to worry about terrorists and Ebola and whatever else they think will increase their ratings. I understand that these threats are real, but our society is quietly rotting in basements and bedrooms across America.
Read the whole article at the website.
—–
From The Atlantic
The Irrationality of Alcoholics Anonymous
Nowhere in the field of medicine is treatment less grounded in modern science.  . . . AA's actual success rate somewhere between 5 and 8 percent. . . ."I honestly thought AA was the only way anyone could ever get sober, but I learned that I was wrong."
—–
A good overview of the War on Drugs can be found here
—–.
From The Washington Post
Treating addicts: The tension between drug treatment and abstinence
. . . physicians and brain researchers say that drugs such as buprenorphine, methadone and naltrexone are the most effective anti-addiction weapons available.  , , , The research is unassailable: Staying in recovery and avoiding relapse for at least a year is more than twice as likely with medications as without them. Medications also lower the risk of a fatal overdose.
The whole article
—–
From salon.com
Convicted drug dealers are political prisoners: I should know — I was one
Behind bars, I learned that drug prohibition will never work, and here's why: no one gives a f*ck
You see, the "War on Drugs" is an ideology, so defying it is a political act. It is also a corrupt and hypocritical ideology which exists only to further the interests of politicians and ignores the advice of doctors and experts; you know, people who know what they are talking about.
The whole article
—–
From the New York Times opinion pages:
Latin America Rethinks Drug Policies
Instead of blindly following the lead of the United States on drug policies, Latin countries are trying new and more sensible approaches, including reasonable sentences, legalization and focusing on public health rather than interdiction and punishment.
Read the article here.
But wait, there's more from the opinion pages of the New York Times:
Smoking, Vaping and Nicotine
Mitch Zeller, Director of the Center for Tobacco Products division of the Food and Drug Administration, is interviewed and gives a fairly balanced description of what we know and what we don't in this article.
—–
Maraschino Cherry Tycoon: The Secret Drug Lair New York City Police Uncovered
In a scene reminiscent of the TV show "Breaking Bad," New York City investigators raided the business of one of the nation's largest processors of maraschino cherries — only to find that his Brooklyn factory also allegedly served as a marijuana growing operation, authorities said.
—–
Wednesday, December 31st, 2014
"It's . . . been an eventful year for those of us who care about our nation's drug policy."
—–
From ACEsTooHigh.com
What are ACEs?
ACEs are adverse childhood experiences that harm children's developing brains so profoundly that the effects show up decades later; they cause much of chronic disease, most mental illness, and are at the root of most violence.
Traumatic childhood events can lead to an increased likelihood of addiction susceptibility – Site Administrator.
The Adverse Childhood Experiences (ACE) Study is one of the largest investigations ever conducted to assess associations between childhood maltreatment and later-life health and well-being. The study is a collaboration between the Centers for Disease Control and Prevention and Kaiser Permanente's Health Appraisal Clinic in San Diego.
—–
From 
Co-occurring Behavioral Disorders Common in College Students in Recovery: Study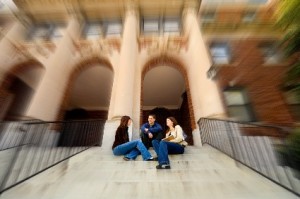 Many college students participating in Collegiate Recovery Programs (CRPs) for drug and alcohol addictions also report being in recovery from or currently engaging in multiple behavioral addictions, a new survey finds. These addictions include eating disorders, and sex and love addiction.
Site Administrator: This is another indication that addictions develop not because people make poor choices. Almost everyone in this society indulges in potentially addictive behaviors such as smoking, drinking, gambling, overeating, using illicit drugs, etc. The problem is that, because of preexisting brain conditions which are brought about by genetic makeup and traumatic life histories, some people who indulge in those behaviors will very quickly develop dependencies. Until people understand they have potential vulnerabilities to all addictive behaviors or substances, they will be at risk. Once they do understand that about themselves, they then have the opportunity to make poor choices . . . . or good ones.
—–
Insite strikes again
Article from The Atlantic
Vancouver Experiments With Prescription Heroin
Vancouver, one of North America's most progressive cities in respect to drug policy, will conduct a groundbreaking experiment: prescription heroin.
Following a clinical trial involving 26 subjects, doctors at the city's Providence Medical Clinic have earned permission to provide doses of the drug to a group of 120 severe addicts. . . .
Will Vancouver's experiment work? Studies conducted in Europe—where prescription heroin is common—reveal that the programs have produced improved public-health outcomes as well as reduced crime.
—–
From the New York Times
By
TARA PARKER-POPE
Most Heavy Drinkers Are Not Alcoholics
Most people who drink to get drunk are not alcoholics, suggesting that more can be done to help heavy drinkers cut back, a new government report concludes.
The finding, from a government survey of 138,100 adults, counters the conventional wisdom that every "falling-down drunk" must be addicted to alcohol. Instead, the results from the National Survey on Drug Use and Health show that nine out of 10 people who drink too much are not addicts, and can change their behavior with a little — or perhaps a lot of — prompting.
—–
From The Atlantic
The Irrationality of Alcoholics Anonymous
Its faith-based 12-step program dominates treatment in the United States. But researchers have debunked central tenets of AA doctrine and found dozens of other treatments more effective.
Gabrielle Glaser
AA's actual success rate somewhere between 5 and 8 percent. That is just a rough estimate, but it's the most precise one I've been able to find.
—–
 From the Washington Post
U.S. drug war slowly shifts fire away from low-level users
By Jerry Markon March 30
Someone was with Salvatore Marchese when he died of a heroin overdose, but no one called 911.
So his mother, Patty DiRenzo, a legal aide, began a quest to help make sure that others wouldn't be afraid to make that call. She created a Facebook page, wrote New Jersey Gov. Chris Christie nearly every day and called all 120 members of the state legislature.
—–
War on Drugs a Failure
For an excellent discussion on the War on Drugs, please see this discussion on Fareed Zarkaria's CNN show.  When CNN comes out against an established position, you know it's time for a change.
—–
From huffingtonpost.com:
http://www.cnn.com/2014/12/02/opinion/romero-failed-drugs-war/index.html?
The decades-long global war on drugs has failed and it's time to shift the focus from mass incarceration to public health and human rights, according to a new report endorsed by five Nobel Prize-winning economists.     more
—–
Crystallization Of Discontent
Three-quarters of us who have abused or were dependent upon a substance or activity have either self-remitted or moderated to non-abusive levels, either completely on our own, or with minimal help.
 more
—-
—–
FIGURE 1. Some of the brain structures affected by drugs of abuse. From the following article: Drug addiction: bad habits add up Trevor W. Robbins and Barry J. Everitt Nature 398, 567-570(15 April 1999) doi:10.1038/19208
The mesolimbic dopamine system originates in the ventral tegmental area (VTA) of the midbrain, and projects to the nucleus accumbens (NA). The amygdala (A), hippocampus (HC) and medial prefrontal cortex (PFC) send excitatory projections to the nucleus accumbens. C, caudate nucleus (striatum). FIGURE 2. Neural systems of addiction. From the following article: Drug addiction: bad habits add up Trevor W. Robbins and Barry J. Everitt Nature 398, 567-570(15 April 1999) doi:10.1038/19208
A dopamine-releasing neuron from the ventral tegmental area (VTA) is shown innervating a medium spiny neuron dendritic spine in the nucleus accumbens (NA). The dopamine transporter (DAT) is a main site for cocaine and amphetamine action. These drugs inhibit the re-uptake of dopamine by the VTA neuron, where it is initially produced from the amino acid tyrosine. Dopamine is shown acting at the two main families of dopamine receptor (D1 and D2). These are coupled to guanine-nucleotide-binding proteins (Gsand Gi), components of the intracellular cyclic AMP system, which also includes adenylyl cyclase (AC) and cAMP-dependent protein kinase (PKA). Possible substrates for this kinase include ion channels and the nuclear transcription factors CREB, Fos and Jun. A, amygdala; HC, hippocampus; PFC, prefrontal cortex; EAAR, excitatory amino-acid receptor; Glu, glutamate. (Adapted from ref. 16.)
—–
From the Washington Post
David Carr's final truth about addiction: You never really beat it
David Carr, the New York Times media columnist, collapsed at the newspaper's office and died on Thursday. He was 58. (Reuters)
The complete article
Addicts are not cured. Recovery is war: a war against ourselves. It is a war of liberation, a war worth fighting but never really won. It is a war against our addictive brains and our own learned behavior which has enslaved us, and, like all attempts to change behavior, we can always revert. The best we can hope for is remission.
—–
The video tells us a little about where the current uptick in heroin addiction has come from and also highlights how our perceptions, as a society and a government, about who is being affected by this problem determine what we think we should do about it. If "they" are overdosing or suffering then it's not such a big deal, but when "we" and "ours" are in pain, people suddenly become concerned. It's the same thing that happened during the AIDS epidemic, when government and public opinion concerning what to do about the contagion changed when heterosexuals started getting the disease.
—–
Site Administrator: I am not a fan of moderation. I include this article because it has some following amount some therapists and scientists.
From the New York Times 7/6/14 (follow link for full article)
Carrie Wilkens works with substance abusers and families at the Center for Motivation and Change in Manhattan. Credit: Kirsten Luce for The New York Times
When their son had to take a medical leave from college, Jack and Wendy knew they — and he — needed help with his binge drinking. Their son's psychiatrist, along with a few friends, suggested Alcoholics Anonymous.
But the couple, a Manhattan reporter and editor who asked to be identified only by their first names to protect their son's privacy, resisted that approach.
—–
More States Soften Approach to Low-Level Drug Use
A growing number of states are changing their approach to low-level drug users, emphasizing treatment instead of incarceration, according to The Washington Post. The change is a result of both reduced budgets and shifting views on drug use.
—–
An approach to meditation called "mindfulness," which teaches self-awareness, can be effective in preventing relapses of drug and alcohol abuse, a new study suggests. Mindfulness meditation aims to help people understand what drives cravings, and to better deal with the discomfort they create.
After a four year battle with salivary gland cancer, San Diego Padres player Tony Gwynn passed on Monday, June 16th. Gwynn's unfortunate tale involved smokeless tobacco, the chewing of which is still associated with baseball. Despite recent efforts from Major League Baseball (MLB) to discourage the use of this product, coaches and players have battled with addiction to smokeless tobacco for many years.
—–
From TobaccoFreeKids.org
Designed for Addiction How the Tobacco Industry Has Made Cigarettes More Addictive, More Attractive to Kids and Even More Deadly
—–
Incarceration Nation 
When it comes to changing drug consumption, it's not working. That's all you need to know. We have 5% of the world's population and 25% of the world's prisoners.
The United States incarcerates a greater percentage of our population than any other nation – nearly 2.4 million Americans are behind bars, at a cost to taxpayers of more than $63 billion a year.
—–
U.S. Attorney General and Republicans Join in Opposition to Stiff Drug Sentencing Laws
U.S. Attorney General Eric Holder is joining with libertarian Republicans, including Senator Rand Paul of Kentucky, in opposing mandatory minimum sentences for nonviolent drug offenders.
—–
Hmm.  Lowers use. Reduces harm for those who are addicted. Cheaper for society.  I know hardliners don't like harm reduction but if it's better for everyone concerned, it's kind of hard to argue against it.
From Time .
Recovery
Cheap Crack Pipes, Free Heroin, and Free Booze: The Evidence for Helping Addicts
From needle exchanges to the latest "wet houses" for alcoholics, studies show "harm reduction" can help kick a habit
Drug user's stash                                                Peter Dazeley—Getty Images
Criminalization comes at a large cost–elevated prices, impurities, and the vagaries of black markets–and does marginal good for the few very abusive users.
But if the goal is to minimize harm – to people here and abroad– the right policy is to legalize all drugs, not just marijuana.
Jeffrey Miron is Senior Lecturer and Director of Undergraduate Studies at Harvard University and Senior Fellow and Director of Economic Studies at the Cato Institute.
—–
From Partnership for Drug-Free Kids
Many Who Abuse Prescription Opioids Don't Know How to Respond to Overdose
October 7th, 2014
Many young adults who abuse prescription opioids are not prepared to deal with an overdose, a new study finds. They tend to think prescription medications are less dangerous than heroin, the researchers say.
Does booze play a part in world events? Don't tell your kids — or your parents — but probably yes.
Wonderful graphs comparing the drinking habits of places, cultures and countries around the world. Please read the
—–
What Can Be Done About Teen Drug Use?
A thorny issue: I don't really care if people use drugs (including alcohol) if their use doesn't cause anybody any problems. It's not a moral issue with me, but the difficulties come when the use does cause problems, which is frequently. Somewhere between 15% to 25% of those who try drugs will become addicted and will become impaired in their ability to control their usage, even when that usage becomes life-threatening. Around 20% of the population is addicted to cigarettes and somewhere between 1/3 and 1/2 of them will die from that usage, with many of the rest developing health problems which we all end up paying for through higher healthcare costs. Due to the War on Drugs, costs of illegal substances are pushed way up, seducing many into drug dealing and causing users to become desperate for money so that many commit crimes to get the necessary funds to supply habits. The stakes are high, and yet no one seems to know how to keep kids and teens from using drugs. It's only when things go south and they are in pain that they are willing to take a look at their usage, and many will not make it into any lasting recovery.
November/December 2013 Issue Alternatives to 12-Step Addiction Recovery By Christina Reardon, MSW, LSW Social Work Today Vol. 13 No. 6 P. 12 Support is available for people seeking options beyond the 12 steps, and proponents believe recognition will grow with future generations' exposure to different approaches.
People trying to overcome addiction have a variety of experiences in treatment. . . .
This article, written in Social Work Today, discusses the many alternatives to the 12-Step approach and stresses the  value of finding what feels like a good fit for addicts seeking recovery. Mentioned are LifeRing, SMART Recovery, SOS (Secular Organizations for Sobriety/Save Our Selves), Moderation Management and others. Alternative groups are usually secular and science-based with tools that evolve as scientific understanding of addiction evolves. They eschew labels such as alcoholic or drug addict and tend to think of addiction as a behavior which can be modified and encourage members to feel empowered to change themselves.
Read the article here.
—–
From NPR
—–
Drugs vs. the drug war: A response to Michael Gerson
It's a fight between a conservative Michael Gerson and libertarians over drug policy. 
"But the part of Gerson's column I want to take a closer look at is his discussion of the drug war and victimless crimes."
It's well worth your time to read
this article
and get a good overview.
—–
Personalized Feedback Can Help Reduce College Freshman Drinking
A program that provides college freshmen with personalized feedback on their drinking patterns can be effective in reducing their drinking, a new study suggests.
 —–
Researchers are making progress in the search for medicines to treat addiction, according to The Wall Street Journal. They are learning more about how heavy drug and alcohol use affects the brain.
—–
Joys of alcohol (my ex-wife Valarie, (and the mother of our two sons) is concerned the first part of this video, which initially appears to be an alcohol commercial, could cause people to relapse, so view with caution):
—–
Exposure to Alcohol Before Birth Linked to Social Skills Problems in Childhood
Children whose mothers drank during pregnancy are more likely to have problems with social skills, compared with their peers whose mothers did not drink while pregnant, according to a new study.
—–
From Partnership for Drug-Free Kids
Risk of Opioid Overdose, Addiction Outweighs Benefits in Many Cases: Neurologists
/BY JOIN TOGETHER STAFF September 30th, 2014/ 1 Medicine Bottle with Hydrocodone Label and Tablets
The risk of death, overdose and addiction from prescription opioids outweighs the benefits in treating headache, chronic low back pain and other non-cancer conditions, according to a new position paper from the American Academy of Neurology. The doctors' group says research shows that half of patients who take opioids for at least three months are still on them five years later, HealthDay reports.
. . . . . . .
That last paragraph seems so obvious I can't believe someone had to think about it or even write it
—–
F.D.A. Shift on Painkillers Was Years in the Making
Published: October 27, 2013
Half of Children Ages 6 to 19 Exposed to Secondhand Smoke: Study
An analysis of national data shows 53 percent of children ages 6 to 19 have been exposed to secondhand smoke. For children ages 6 to 11, even low levels of secondhand smoke were associated with more missed days of school, sleep disturbances, more wheezing and less physical activity.
—–
CMAJ October 15, 2013 First published October 15, 2013, doi:10.1503/cmaj.130295
Commentary: Quality Care for Adolescents, a Consumer Guide to Treatment
From the New York Times 7/6/14 (follow link for full article)
—–
Philip Seymour Hoffman, Actor of Depth, Dies at 46
Philip Seymour Hoffman, perhaps the most ambitious and widely admired American actor of his generation, who gave three-dimensional nuance to a wide range of sidekicks, villains and leading men on screen and embraced some of the theater's most burdensome roles on Broadway, died on Sunday at an apartment in Greenwich Village he was renting as an office. He was 46.
The death, from an apparent drug overdose, was confirmed by the police.